Confirmation of real estate development projects
of Hangzhou International Information Park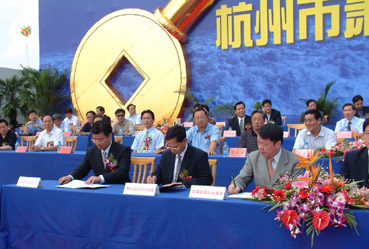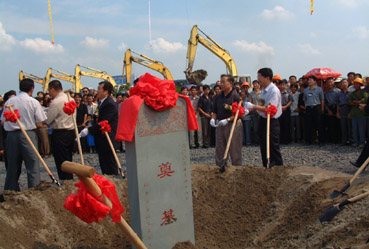 Mr. Liu Qun, executive vice president of Beijing International Information Park, signed Agreement of Cooperative Development with Xiao Shan Economic Development Zone on the Opening Ceremony of Hangzhou Xiao Shan Industrial Park held on September 17th.
The land for joint development is 60,000km2 in area located within the Xiao Shan Jiang Dong Industrial Park, east of planned Qian Jiang Jiu Qiao, close to the south bank of Qiang Tang River.
The development pattern adopted is integrated planning and development by phase. The first phase development is 3000mu in area, and the total investment as budgeted would be 1.5 billion RMB. Hangzhou International Information Park will take information industry as the primary development goal. The Park is planed to be divided into Industrial District and R&D Center.