CIIC holds the Evening Party of the Lantern Festival
---President Wang Tianyi celebrates the Lantern Festival together
with 180-odd staff and their family members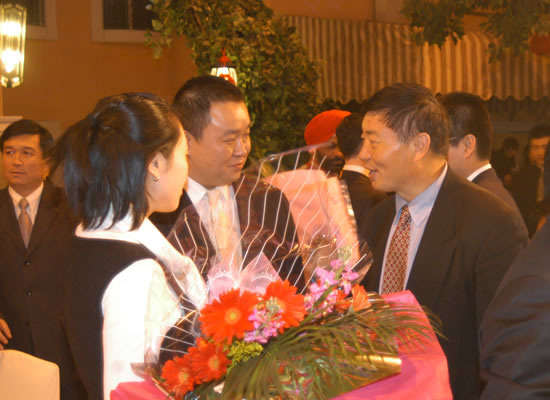 CIIC held an evening party for the Lantern Festival in the Four Season Garden in the State Guest Hotel on March 5, 2007. At the party, President Wang Tianyi got together with 180-odd employees to celebrate the Lantern Festival. Meanwhile Lui Qun, deputy-president of CIIC, addressed employees and expressed good wishes to them.
As an important activity of building team and enterprise culture, participants to the evening party include group leaders, leaders of each functional department and professional company, annual progressive individuals, annual sales champion, workers dispatched outside Beijing, foreign worker, business backbones, old staff of over ten years and some family members.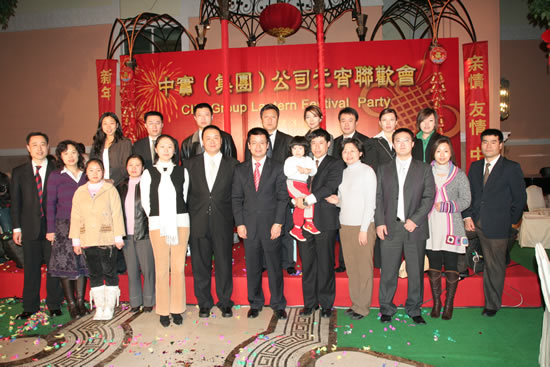 Liu Qun thanked CIIC's employees and their family members for their contributions in his speech. He noted that "pursuit of excellence and advocation of nature" are CIIC's faith, while "career plus boon" are driving forces for CIIC to collect elites and create history. On the basis of joint efforts of all staff, CIIC will be bound to realize brighter leapfrog and bring more benefits to its staff. Liu sincerely wished every to be healthy and have good luck in the New Year!
Afterwards, Sun Mang, general manager of the Operational Department, briefed operational performances of six large industries and top-end resources of international exchange platform. Participant family members known more about CIIC through the brief and understood their relative's work in CIIC. Three families worked for property, operational department and information park expressed their loyalty and concern to CIIC's undertaking. Besides, Xu Hongbing, director of the General Office of BIIP, and representative of family members made speeches. All family members are dedicated to all-out supporting their family members working for CIIC as well as development of CIIC's undertaking.
In a cheerful and harmonious atmosphere, participating staff and family members toasted to happiness and safety of each family. The evening party reached climax at the moment.
After enjoying brilliant artistic performance, President Wang led other leaders to send off staff and their family members. Then 2007 CIIC Evening Party of the Lantern Festival wrapped up with the song of Unforgettable Tonight.