CIIC Delegation to Morocco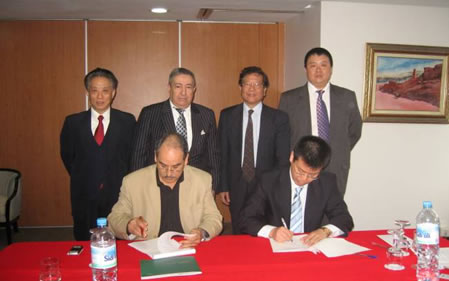 Qun Liu, General Manager and General Manager of IDOU Group signed the cooperation agreement
At the invitation of Morocco MMZALI Group, CIIC sent a delegation consisting of Qun Liu, Zhengbao Lian and Geng Tian, who stayed in Morocco for a whole week from February 25 to March 2.
Facing the Atlantic on the west and the Mediterranean on the north, Morocco is one of the most important developing countries in the north of Africa, with a population of 300 million, an area of 710,000 square kilometers, beautiful scenery, great resources and colorful folk custom.
It was a return visit after two visits paid by MZALI Group at the end of last year and at the beginning of this year.
The delegation and the chairman of board of MZALI Group undertook projects on apartments and the wholesale market in Marrakech during the stay in Morocco, and brought back the blueprints of them.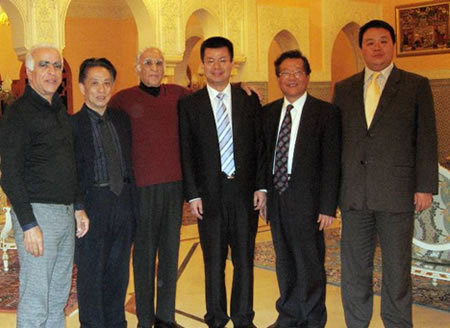 The delegation made a visit to the Chinese Embassy in Morocco and had a meeting with ambassadors, Yuanxing Long and Jianwei Qi. After that, a banquet was held. The visit to Morocco was a great success.
According to the achievements made in Morocco, CIIC will undertake the detailed work with partners and meanwhile extend the scope of cooperation with Morocco, as to add a new highlight to CIIC's Strategies of Going Out.