Fire drill for building safe "fire wall"
By Hao Dong, Huilongguan news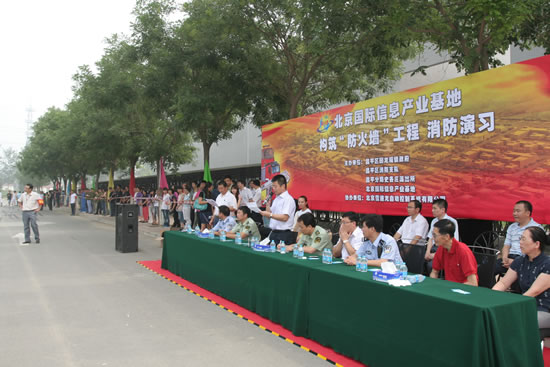 On July 22, the fire drill for "building fire wall" was held in BIIIB, with more than 300 attendees, who were staff from 10 companies.

It's learnt that, the drill was jointly held by the regional office of Huilongguan, the Fire Brigade of Changping District, the Public Security Sub-bureau of Changping District, Shigezhuang Police Substation and BIIIB. In addition, Beijing Xuedilong Automatic Control System Co., Ltd. served as a co-organizer of the drill. The drill was consisted of three sections, including emergency evacuation competition, 30-meter firefighting and extinguishment competition and 100-meter firefighting equipment bearing competition.

During the 30-meter firefighting and extinguishment competition, a gasoline can was suddenly on fire, which was soon put out by the staff. The emergency indeed proved the fire prevention and firefighting ability of the staff and won them a high evaluation among the people on the spot.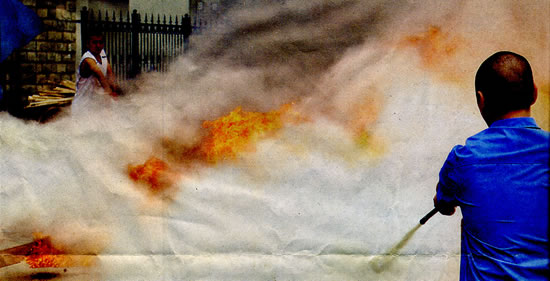 It's said that, BIIIB played an active role in maintaining the firefighting facilities in the base and doing a good job in firefighting and security guarantee, trying to strengthen the awareness of the companies' staff of firefighting and the ability of them for self rescue from a disaster through multiple ways.