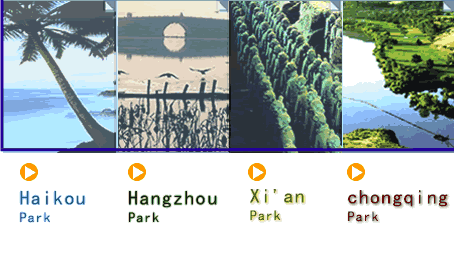 Parks in the North, South, East, West and Central will take advantages of their specific geological resources to shape their comprehensive competitiveness, resulting in a benign circulation of the movements of talents, material, capital, information and consciousness. The strategy of "One industry dominating, Multi-park interacting" and the industrial pattern lay a solid foundation for building BIIP into an international-standard and professional science park.


Haikou Park - will be a training and R&D Center for Fortune 500 and other famous domestic and international enterprises.
Hangzhou Park - will be a manufacturing center for global manufacturing enterprises.
Xi'an Park - will be an R & D and Production base with abundant scientific and research strength and manufacturing technology.
Chongqing Park - will be a bio-tech park with multifunctions such as production and processing, sightseeing and tourism, and entertaining and exercising.